---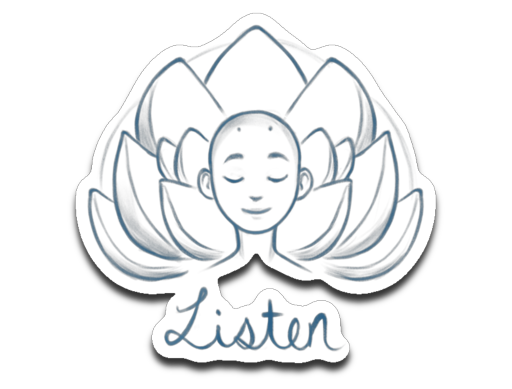 Decal Sizing
We call these decals "4×3″ because they are printed on a 4-inch by 3-inch template. Stickers will not actually be that large, due to the spacing and how they are cut.

The artwork will be sized to approximately 3 5/8 by 2 5/8 inches. A white cut-border is then added that is approximately 1/8-inch thick. This results in a decal that looks like the image shown at the right.

Decals will be printed either portrait or landscape, whichever allows us to create the largest decal within the 4×3 space.

Decal Shipping
Decals require additional handling, and are usually shipped separately from garments. Therefore, decal shipping & handling is charged separately, and IN ADDITION TO garment shipping. For domestic U.S. orders, decal shipping & handling is a flat $3.00 per order, regardless of the number of decals on the order.
So, FOR EXAMPLE, if you have an order that includes one t-shirt ($3.00 shipping) and one decal ($3.00 shipping & handling), when you submit the order, you would have a total "shipping" charge of $6.00.

The flat shipping & handling charge for decals shipped to international addresses outside the U.S. is $8.00. As with domestic orders, this also is in addition to the shipping charge for any shirts that may be on the same order.

Decals shipped to domestic U.S. addresses are sent first class mail.